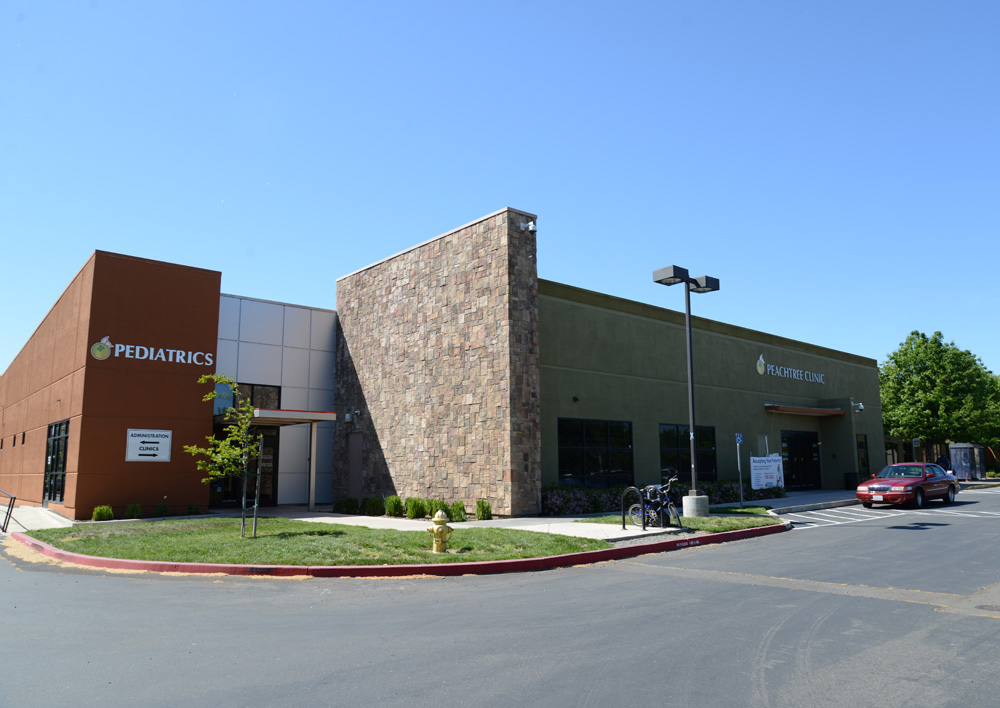 Peach Tree Linda
Peach Tree Linda offers high quality medical care, delivered by caring and compassionate providers. Our Clinic is conveniently located near Yuba County Health and Human Services, with easy access via Yuba Sutter Transit bus service.
We offer a wide variety of health services, including Family Medicine, Pediatrics, Optometry, Women's Health, Podiatry, Non-surgery Orthopedics, Acupuncture and Behavioral Health Services. Peach Tree Clinic in Linda has the added convenience of an on-site Pharmacy and Quest draw station.
Services Offered
Podiatry
Pharmacy
Hepatitis C Treatment
Women's Health/OB/GYN
Behavioral Health
Acupuncture
Optometry
Family Practice
Medication Assisted Treatment
Immediate Care
Pediatrics
Languages Spoken
We can accommodate every patient's need for translation with our electronic interpreting services.
Providers At This Location
Additional Notes
Please Call (530) 749-3242 to schedule your appointment today!
Peach Tree Clinic, 5730 Packard Avenue, Suite 500, Marysville, California 95901
Hours of operation Monday – Friday, 8:00 AM – 5:00 PM
Peach Tree Healthcare offers a Sliding Fee discount scale to all eligible patients. Please ask us about it and other programs you may qualify for.
Peach Tree Healthcare ofrece un programa de bajos ingresos basado en una escala de descuento a todos los pacientes elegibles. Por favor preguntenos acerca de este y otros programas que usted puede calificar.
Peach Tree Linda
5730 Packard Avenue Suite 500
Marysville, CA 95901
Map It
Monday - Friday


8:00 AM to 5:00 PM

Monday - Friday


Closed 12pm - 1pm
Vision: Currently open for in-person appointments if experiencing an Eye Care Emergency
• Mon 1:00-5:00 (closed 12-1)
• Tue 1:00-5:00 (closed 12-1)
• Wed 8:00-5:00 (closed 12-1)
• Thu 1:00-5:00 (closed 12-1)
• Fri 8:00-5:00 (closed 12-1)

Optical: Mon-Fri 8:00-4:00 (closed 12-1)
Immediate Care: Mon-Fri 7:00-6:00
For urgent needs after hours, Peach Tree patients may call (530) 749-3242 to speak to an on-call medical provider.
NOTE: On-call providers are not able to make appointments, check labs, or order/refill prescriptions. For emergencies, dial 911 or report to the emergency room.